Dynamic Machining x Manufacturing
DM²: Precision Machining and Assembly Solutions for Diverse Industries
Dynamic Machining X Manufacturing, known as DM², delivers high-quality, precision-machined parts and assemblies at competitive prices. We serve industrial and commercial sectors including:
Medical

Aerospace

Electronics

Industrial Automation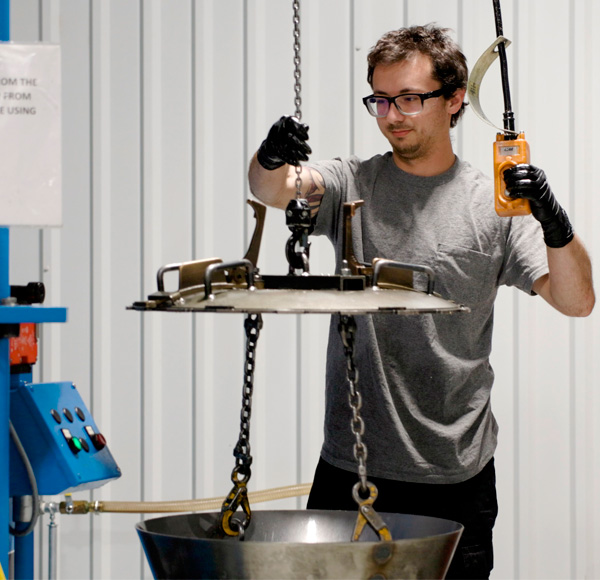 Building a reputation for precision since 2004
DM² is an ISO 9001/AS9100/ISO 13485 certified contract manufacturer of high precision-machined parts and assemblies.
Since our founding in 2004, DM² has built a reputation for precision manufacturing, problem solving, and customer service. We work for a variety of different clients, including purchasing agents and manufacturing personnel, who all find it easy to acquire precision micro-machined parts in any quantity.
We operate some of the finest Swiss-style screw machining equipment available, with 20+ CNC Swiss-style screw machines designed for volume production of complex, precision-engineered, small-to-micro components. We invest in the highest quality inspection and measurement equipment to verify that machined parts meet all specified dimensional requirements.
While our machines are an asset, our manufacturing strength lies with our team. Our experienced technicians bring years of experience and knowledge of the process to every project. Our commitment lies in producing 100% defect-free products delivered on time, every time.
Dedicated to Customer Service
Part of our commitment to you lies in the services we provide in addition to the parts delivered. For each assignment, we consult with the client on production methods, materials, delivery, and schedule needs. 
With every job, we determine the most efficient way to machine the parts based on feature sizes, tolerances, volume, and materials.
We handle every order with the same high level of care and quality regardless of size or complexity.
We use a state-of-the-art production scheduling system to ensure on-time delivery for every project. 
DM² proudly partners with an array of highly qualified, approved suppliers to facilitate most special process requirements such as nondestructive testing, heat treatment, plating, and other metal finishing operations.  We do this to supply our customers with finished components ready for assembly. 
Our approved supplier list consists of a selection of vendors supported by NADCAP certifications and aerospace and/or medical customer approvals.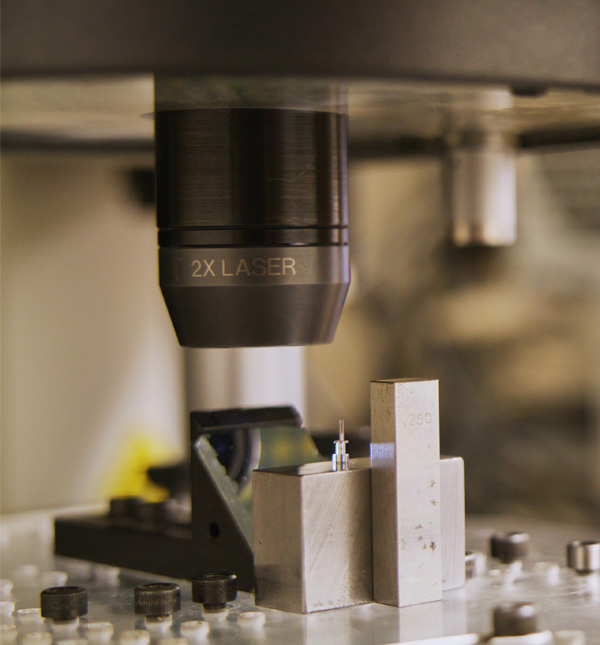 –Matt Howell, Quality Manager at JRI
"Dynamic Machining X Manufacturing vendor is AWESOME!!! The quality of their parts is the best I have seen; along with excellent packing, labeling, and paperwork. I suggest you use this vendor more if possible."
–Patrick Lofvenholm, Buyer at UTC
"One of the more difficult parts, where errors are visible to the shop floor, has passed a controlled build…everything looked great. I was very worried about this part, so I'd like to say thank you and another job well done."
dynamic machine x manufacturing
From machining accuracy and component integrity to timely delivery, at DM² we pride ourselves on the quality of our product.
We're committed to exceptional quality at every step of the design, production, and inspection process. We stay on the cutting edge of manufacturing technology, which assures that you always get the industry's highest level of precision.
Our Quality Assurance Program is AS9100D/ISO 9001:2015/ISO 13485:2016 certified with provisions that can accommodate each customer's specific needs. Calibration of all DM² measuring tools is performed on a strict schedule by certified contract calibration professionals, and the accuracy is traceable to the National Institute for Standards and Technology.
DM² Statement on a "Conflict-Free" Supply Chain
DM² takes very seriously the recent public concern expressing that the trade of conflict minerals originating in the Democratic Republic of Congo helps finance conflict and human rights abuses.
DM², a manufacturer of precision-turned CNC parts, has issued this statement regarding the sourcing of metals and minerals in its supply chain.
DM² is committed to operating in full compliance with governing laws, rules, and regulations and to adhering to appropriate customer requirements applicable to the procurement of the refined metals used in DM² products.
DM² will continue to monitor the ongoing development of industry practices related to the tracing and tracking of metals and minerals to comprehend the sources of these materials and improve transparency in the electronic industry supply chain.
Within the context of this complex and developing issue, DM² will take measures to exercise due diligence on the sources of refined metals used in its products and as much as possible to purchase material from suppliers to achieve a "conflict-free" supply chain.
DM² will communicate this statement to the suppliers of its refined metals and require that they adopt similar requirements for materials supplied to DM² and for their upstream suppliers.
DM² management is committed to involvement in and oversight of the company's procurement programs and implementation of this statement on a conflict-free supply chain.
RoHS
DM² hereby certifies that its products are manufactured in compliance with the European Union Directive 2011/65/EC on the Restriction of Hazardous Substances (Lead, Mercury, Cadmium, Hexavalent Chromium, Polybrominated Biphenyls (PBB), Polybrominated Diphenyl Ethers (PBDE) and Leaded Solder) commonly known as RoHS III, except where not applicable per customer exemption or directive in material, finish, or process specification.
REACH
DM² hereby certifies that its products do not contain any Substance of Very High Concern (SVHC) currently on the candidate list above the threshold limit as defined by Article 33, or any substance restricted in Annex XVII of EU Regulation (EC) No. 1907/2006 on Registration, Evaluation, Authorization, and Restriction of Chemicals (REACH).
Country of Origin
All products supplied by DM² are produced and manufactured in the USA.
Do you have a project that requires precision machining?