Dynamic Machining x Manufacturing
While most of our client's needs are as simple as part numbering to more complex designs, we provide laser marking services to fulfill our client's needs.
Our laser marking machine has a rotary axis, allowing us to completely wrap a component in laser marks much more quickly than those without this feature. Our machine is also capable of producing very fine details, for example, it can write in extremely small lettering: .012 inches (.305 mm) high.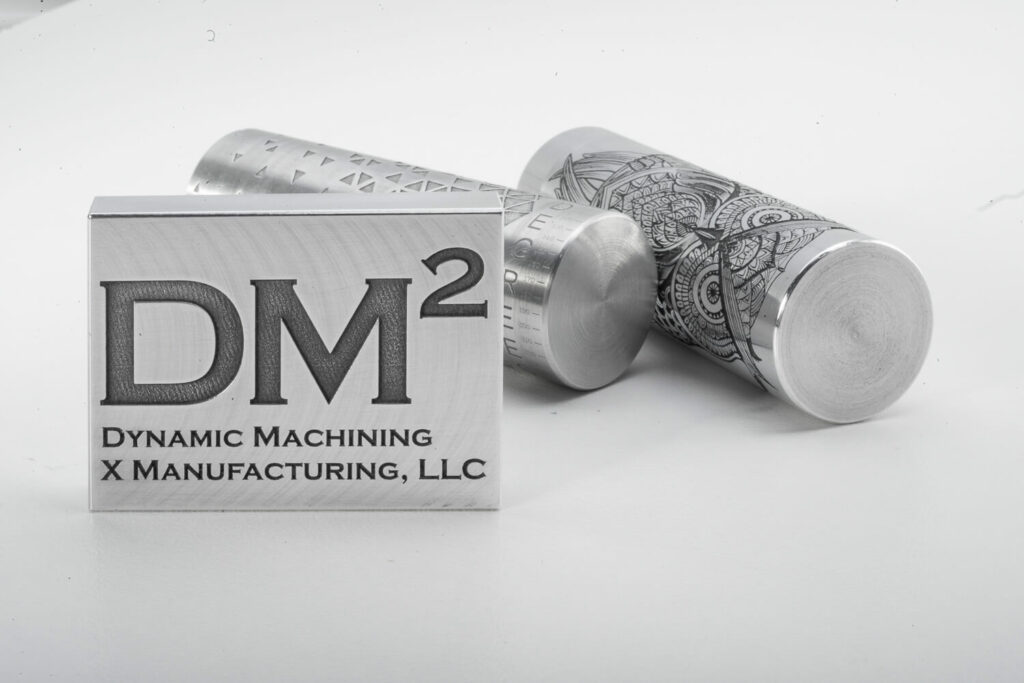 Have a laser marking project to discuss? Contact us!
Contact us by phone or email below to get started.
Most projects can be quoted in less than 24 hours.