Dynamic Machining x Manufacturing
In 2021, DMXM expanded our line of services to include parts up to 4 inches in diameter with the purchase of a Mill-Turn Center. Now we can bring that same quality production that we are known for in small- to micro-machined components to a wider range of parts.
The Mill-Turn Center has a twin-spindle, twin-turret machine capable of running parts with complex features out of a variety of materials, from aluminum to Inconel. Parts run continuously through the machine for enhanced productivity, thanks to a barfeeding system for parts under 2.5 inches or robotic loading for larger or cast materials 
 Mill-Turn Center Features:
Complex parts up to 4" diameter
Bar and robot loading for blanks, castings, or barstock
Tolerances up to +/-.0005 variation (tighter tolerances possible depending on the feature)
Twin spindle 4-axis tun-mill capability
Tailstock support for longer parts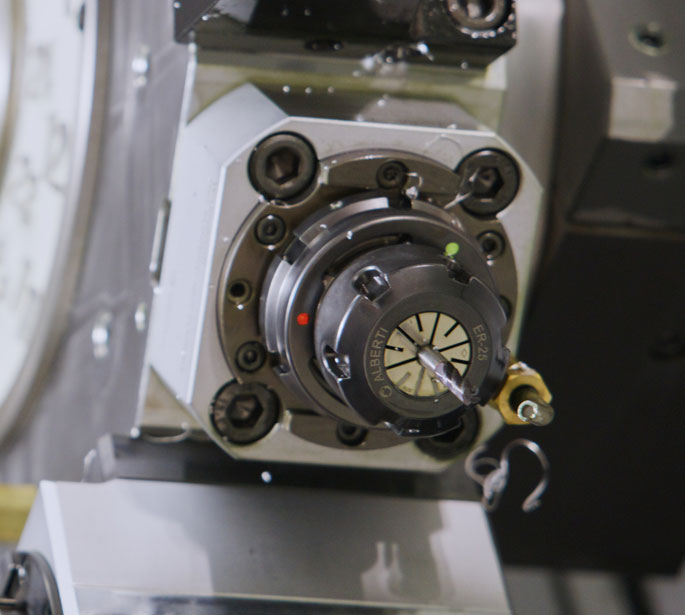 Have a Mill-Turn Center project to discuss? Contact us!
Contact us by phone or email below to get started.
Most projects can be quoted in less than 24 hours.