Dynamic Machining x Manufacturing
The 5 axis machines at DMXM supplement the work done by the company's Swiss screw machines. Originally purchased to manufacture components with features too complex for other machines, over time DMXM have worked on developing projects run almost entirely on the 5 axis machines. Loaded by robots, the 5 axis machines bring added efficiencies to many projects.
5 Axis Machine Features:
Robot loading for higher volume production
Complex components up to a 2-inch cube from saw-cut blanks, Swiss-made blanks, or castings
Spidle speeds up to 20k rpms
Tolerances as close as .0005 total variation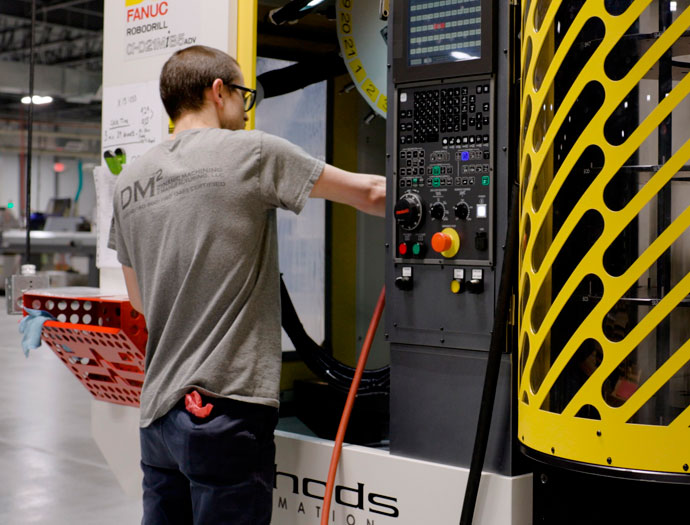 Have a 5-Axis Machining project to discuss? Contact us!
Contact us by phone or email below to get started.
Most projects can be quoted in less than 24 hours.